Adviser leads diversity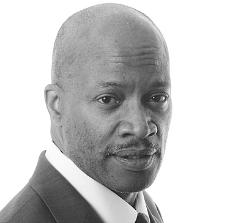 Willie Elliott became the special adviser to the president for Northern Kentucky University's Campus Diversity Oct. 1, 2008.
According to Elliott, the position tries to answer the question, "How can we make diversity work?"
In his new role, Elliott searches for the best ways to promote campus diversity. He meets with every search committee on campus to help them with the interviewing process. He advises them on how to legally conduct searches and advise the committees through the interviewing process. Elliott wants to encourage the search committees to get as broad a pool as possible, he said.
Elliott will also take a survey of student satisfaction. He wants to "make sure that NKU is welcoming to all students."
Creating a comprehensive diversity plan and serving on the Campus Climate Committee are some of Elliott's charges as well. He also serves as Northern's representative for the Committee on Equal Opportunity.
Elliott will also focus on the recruitment and preservation of diversity among students, faculty and staff.
Elliott said he hopes to "develop the definition of diversity specifically for NKU." More importantly, he added, he wants everyone to be aware of what the definition is.
Elliott said he would like to see a diversity committee on campus that allows everyone to come to an agreement about what is best for the university.
The position was created after Dennis Weatherby, former associate provost for Student Success, died last year. According to Elliott, the chair was created after he started taking on of some of Weatherby's duties.
According to Elliott, receiving the position was unexpected. "It was a surprise," he said, "a pleasant one." The opportunity, Elliott said, came from a mix of luck and preparation.
Elliott has 28 years of full time teaching experience, with 20 years at NKU. Prior to working at NKU, Elliott spent time at both Ashland College and Kentucky State University.
"We really want the entire university to support this (diversity plan)," Elliott said. "We want it to be a plan that everyone has a part in."