Honors is looking for replacement of retiring director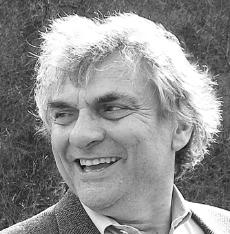 Northern Kentucky University searches for its next Honors Program Director, and those closest to the position reveal an inside look at what it takes to fill the spot.
"The new director will come to a program with a really strong faculty and staff, outstanding and intellectually curious students and great university-wide support," said Tom Zaniello, who will retire from as director in May 2009.
The new director position ad states that candidates should demonstrate a sense of the special needs of high-ability students. The program boasts more than 600 high-achieving students majoring in every university discipline. They must have a composite ACT score of at least 26 and maintain a 3.33 GPA.
Those accepted, as well as Honors professors, enjoy seminars focused on group discussions to exchange ideas.
A sampling of recent course topics includes "Harry Potter" Goes Global, Neurobiology, Confronting the Holocaust and Being Bob Dylan.
Gail Wells, vice president for Academic Affairs and Provost, said that the director will lead efforts to recruit high-achievers and promote civic engagement and service-learning opportunities.
"NKU must find creative ways to tell the wonderful story of the extraordinary opportunities available at NKU," Wells said.
Candidates experienced in different cultures and who show appreciation for, and effectiveness with, a diverse student body are sought. According to the program's Web site, students, through one-on-one mentoring, complete a thesis called an "Honor's Capstone."
"The new director will have the opportunity to expand international and undergraduate research experiences for honors students," Wells said, "and explore interdisciplinary based honors programs."
Zaniello said the new director will face expanding the program's active international study component. According to the program's Web site, about 15 percent of Honors students study abroad yearly.
Other challenges, however, await the future director.
"The new director will face the right kind of challenges," Zaniello said, "[in] bringing more faculty to Honors teaching, building more partnerships with individual colleges and expanding our active civic engagement component."
Wells said, "We will look to the new director to provide leadership in expanding the Honors Program consistent with national best practices."
Zaniello said, "Fundraising and building an Honors community in Callahan Hall will also be new challenges."
The program director also oversees seven faculty members and staff, according to the position ad. Candidates must hold a doctorate or terminal degree in their field. Tenured professors who can show prior commitment in undergraduate education, especially in interdisciplinary endeavors, are preferred.
Applications should include a statement about honors education, a curriculum vitae and contact information for three professional references and graduate transcripts. Submit application materials to HonorsDirectorSearch@nku.edu.