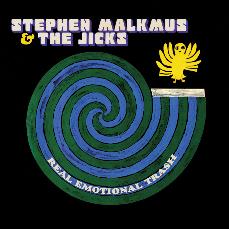 Courtesy of the www.myspace.com/stephenmalkmus
Summer is a time when I personally set out to ignore most all things perceived as needing effort – relaxation included. So, when I heard for the fourth time about "Real Emotional Trash" and Stephen Malkmus and the Jicks on NPR's "All Things Considered" in July, I was curious. I was also lazy, however, and no matter how intrigued, I couldn't tear myself away from the traditional indulgent comfort of my usual summer music.
Once class came into session and there was new work to avoid, I remembered my mental musical to-do list. Rather than begin with early records of Malkmus' career, I decided to start with the record and band that brought him to my attention. So, the March-released "Real Emotional Trash" finally hit my ears.
The first track, "Dragonfly Pie," instantly brought to mind the whiny, feedback – infused guitar music of the 1990s. Like that era, the first lyrics uttered by Malkmus can't exactly be called the most optimistic, either. Just before the chorus, he sings "You