Online offers more opportunities
Sean Bennett
September 15, 2008
Filed under News
Hang on for a minute...we're trying to find some more stories you might like.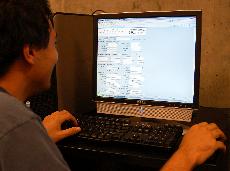 Nancy Bhola
Online applications are becoming a more common option for employers across America, and Northern Kentucky University is no exception. Students can look and apply for job openings through NKU's Human Resources Online Employment Web site.
Jenna Torres, a junior mathematics major, , is one student who has used it to apply for an opening last summer.
"I used (the student employment page) to apply for a math tutor opening, since I met the qualifications," Torres said. "It was much easier than trying to navigate the site myself