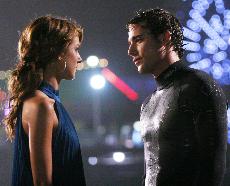 Courtesy of Associated Press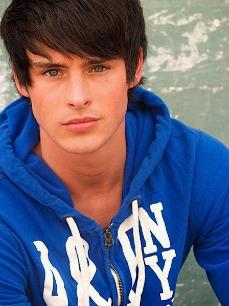 Courtesy of Facebook
The background of the new 90210 series' main characters may be fiction, but one star actually did wind up in Los Angeles after moving from the Midwest – and attending Northern Kentucky University.
Adam Gregory, whose actual name is Adam Sallings, originally came to campus as a freshman two years ago, and started out in the Theatre Department, according to Chair Ken Jones.
"First time I saw him, he did a monologue. I thought 'He looks just like a young Superman," Jones said. He added that he helped Gregory craft a monologue about being Superman's son.
Gregory starred in the Sept. 2 debut episode of 90210, a remake of the hit '90s tween soap opera, as the rich Ty Collins. According to an interview with Gregory at the 90210 premiere party, his character even goes so far as to fly his dream date to fancy dinners.
But before he was starring as a jet-setter, he began by auditioning at NKU.
And that's how he got to stardom.
Jones said that it began 15 years ago, when alumna Kathleen McEntee graduated, traveled to Los Angeles and worked on a movie with Sally Fields. McEntee started with an agency before creating Katlyst, her own agency, in Cincinnati.
"I invited her to come to auditions," Jones said.
After seeing Gregory, she suggested he come to Los Angeles.
According to Jones, he had little trouble finding work, beginning by starring as a quarterback on Disney's Wizards of Waverly Place, something that wasn't surprising to the theater chair and former Disney writer.
"Good looking, tall, dark, very charming