Student dies in sleep
NKU Sports Information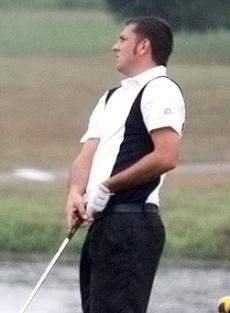 NKU Sports Information
Northern Kentucky University student Andrew Jewell died in his sleep at his home April 2.
He was 23 years old.
Jewell, a senior business management major, was a member of the men's golf team. He was a graduate of Cincinnati Hills Christian Academy.
Golf head coach Daryl Landrum describes Jewell as the fiercest competitor he has ever coached.
In Sept 2007, Jewell shot 4 under par that helped lead the Norse to victory at the NKU Fall Invitational at the Perry Golf Course.
During the May 2007 NCAA Division II Super Regional, Jewell tied for fifth in the regional.
According to Landrum, Jewell will be cremated.
A memorial service for Jewell will be at 7 p.m. April 7 in Regents Hall.
Please feel free to post any memories or information about Jewell in the article comments section.