Film entices sibling rivalry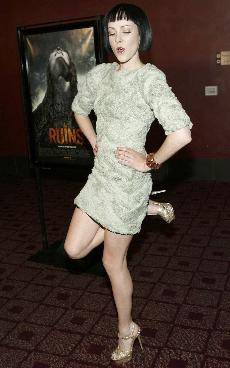 Columbia Pictures
Sibling rivalry has been taken to another level in Director Justin Chadwick's "The Other Boleyn Girl," starring Natalie Portman (Mary Boleyn) and Scarlett Johansson (Anne Boleyn). Based off Philippa Gregory's novel of the same name, the film pits ambition and love against one another in a twisted chess game full of Machiavellian ploys, unbending loyalty and heartbreaking betrayal.
Growing up in turbulent 16th century England, Anne and Mary Boleyn have a special bond only sisters can truly share. That bond, however, soon begins to disintegrate when the Boleyn family's unquenchable ambition pits one sister against the other in a struggle for the affection of the volatile King Henry VIII. Driven by his consuming need to produce a male heir, Henry does little to end the needless rivalry. Their battle of wills soon erupts into one of England's most defining moments in history-leaving one sister dead, another in exile and a country torn apart.
The film's character focus is firmly on the women. While David Morrissey (The Duke of Norfolk) and Jim Sturgess (George Boleyn) certainly give commendable performances, the limelight tends to fall more directly on their feminine counterparts. Portman is a true chameleon. She progresses from stubbornly independent girl to viciously determined young woman with extreme ease. She is passionate and manipulative, but dominated by an all-consuming thirst for position and power.
In sharp contrast, Johansson's character is quiet, unassuming and naively loyal to her family. She bears a silent strength that helps her maneuver her way through the corrupt environment that she finds herself living in.
Not to be pushed aside, however, are Kristen Scott Thomas (Elizabeth Boleyn) and Ana Torrent (Catherine of Aragon). Thomas' interpretation of the caustic Elizabeth as a disapproving mother resigned to her position in life radiates with sincerity and conviction-Torrent's proud Queen Katherine holds her head high while the king apathetically flaunts his mistresses before her. Both women give laudable performances that refuse to be overlooked.
The film's visual framework is stunning. From the lush countryside to the dark castle walls, "The Other Boleyn Girl" offers a plethora of beautiful scenery, vivid colors and dramatic contrast. The costuming is authentic with its outlandish designs and bold colors popular during the 16th century. A variety of interesting camera angles and divergent lighting prevents any monotonous lags and keeps the mind firmly engaged the entire film.
"The Other Boleyn Girl" is an aesthetically pleasing movie that does what it sets out to do: entertain.