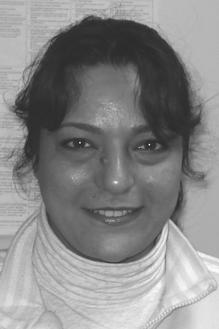 Tim Owens
Would you travel halfway around the world for kindergarten?
Dr. Heba Ali did.
Northern Kentucky University is playing host to Heba, a professor at the College of Kindergarten at Cairo University, as she does post-doctorate research in early childhood education.
"In Cairo, the kindergarten has no standards," Heba said. "Up until recently, Egypt did not have a place for kindergarten in the national school system. Now there has been a decision made that it needs to be a part of the elementary school."
Heba said the purpose of her study in America is to "identify the relationship between high-quality education and modern educational approaches in kindergarten programs."
She notes that she would like to take her research back to Cairo and try to start programs for kindergartens. Heba is trying to accomplish setting up a center for teaching workshops at her college.
Heba, who is here until June, was invited by Dr. Elaine Jarchow, dean of the College of Education and Human Services.
Jarchow said one of her colleagues at Morehead State University was Heba's host for her research. However, the colleague was leaving MSU so Jarchow was asked to look after Heba's fellowship.
Elizabeth Osborne, Jarchow's graduate assistant, has been helping Heba with her research study.
"I'm helping her get in touch with some kindergartens in the area so she can sit in, observe what they do and ask the teachers questions," she said.
"Many of the (Egyptian) teachers are not qualified to teach kindergarten. They don't know the standards of learning for the education of early childhood," Heba said.
Teachers can have trouble managing the classroom. So, observing kindergartens in the United States will help develop a formal kindergarten regimen in Egypt.
Heba also said that teachers in Egypt need a framework that defines tasks and jobs. "While children must develop some academic skills before going farther in elementary school, teachers also need to realize that social and emotional development is important and they need to care that students learn how to be a person first."
Heba notes that she hopes to bring that insight to Egypt, where there are many curriculums.
"Nobody can agree on one way to handle it."