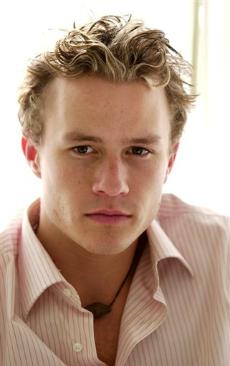 Heath Ledger
NEW YORK (AP) – Heath Ledger was found dead Tuesday at a downtown Manhattan residence, and police said drugs may have been a factor. He was 28.
NYPD spokesman Paul Browne said Ledger had an appointment for a massage at the Manhattan apartment believed to be his home. The housekeeper who went to let him know the masseuse had arrived found him dead at 3:26 p.m.
The Australian-born actor was nominated for an Oscar for "Brokeback Mountain," where he met his wife, actress Michelle Williams, in 2005. Ledger and Williams had lived in Brooklyn and had a daughter, Matilda, until they split up last year.
Ledger was to appear as the Joker this year in "The Dark Night," a sequel to 2005's "Batman Begins." He's had starring roles in "A Knight's Tale" and "The Patriot," and played the suicidal son of Billy Bob Thornton in "Monster's Ball."
Ledger grew up in Perth, and began doing amateur theater at age 10. At 16, he moved to Sydney to pursue an acting career, quickly landing TV movie roles and guest spots on Australian television.
After several independent films and a starring role in the short-lived Fox TV series "Roar," Ledger moved to Los Angeles and costarred in "10 Things I Hate About You," a teen comedy reworking of "The Taming of the Shrew."
Offers for other teen flicks came his way, but Ledger turned them down, preferring to remain idle than sign on for projects he didn't like.
"It wasn't a hard decision for me," Ledger told the Associated Press in 2001. "It was hard for everyone else around me to understand. Agents were like, 'You're crazy,' my parents were like, 'Come on, you have to eat.'"
His latest role was in "I'm Not There," in which he played one of the many incarnations of Bob Dylan – as did Cate Blanchett, whose performance in that film earned an Oscar nomination Tuesday for best supporting actress.