The Fix
Regan Coomer
October 10, 2007
Filed under News
Hang on for a minute...we're trying to find some more stories you might like.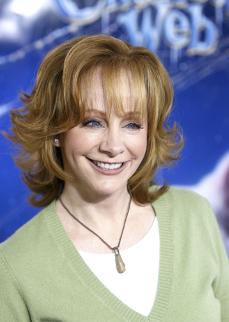 AP
Rejection hurts, especially when the person doing the rejecting is Country Queen Reba McEntire, and you're Jessica Simpson, the not-so-successful pop singer/movie star. Apparently, Camp Reba said "no thanks" to collaborating with Simpson on the country star's new CD, "Reba Duets," OK! Magazine reports. "Jess thought she had been passed over because Reba would be singing with older, more established artists," said a source close to Simpson. "She was devastated when she found out that Kelly Clarkson was invited to be part of the project." Ouch.
Nothing sets the tone to a celebrity's third wedding than a white DENIM Valentino dress. The fact that it was held at the Mirage Hotel in Las Vegas didn't hurt either. So who got trailer-trash hitched? Why, Miss Pamela Anderson, naturally. And the icing on the cake? Her new husband is Rick Salomon of the Paris Hilton sex tape fame. They obviously relate to one another's sordid, leaked-pornography past. The pair tied the knot in between Anderson's two magic shows with magician Hans Klok at the Planet Hollywood Resort ' Casino. So, is the third time the proverbial charm for Anderson? "They are head over heels in love," a source said. "They are really close. They have a relationship already and they have the license." Whoa! Who knew a relationship came before matrimony?
Quote of the week:
"Weight is a big issue in Hollywood – I'm twice the size of most girls going for a part." -Keira Knightley surely being facetious, since she's the size of a stick of celery. (OK! Magazine)