Bungie says goodbye to Microsoft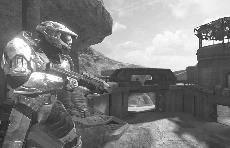 Bungie Studios, the "Halo" video game developer acquired by Microsoft Corp. in 2000, is once again operating as an independent company, Microsoft said Oct. 5.
The software maker will maintain close ties with privately held Bungie LLC and own a minority stake in it, the companies said.
Bungie will develop games exclusively for Microsoft's Xbox 360 and Windows PC platforms "for the foreseeable future," said Harold Ryan, Bungie's president and studio head, in an interview.
The two companies said they will continue to work together to support the "Halo" franchise, including "Halo 3" released Sept. 25