Ballet school tip toes into fifth year at NKU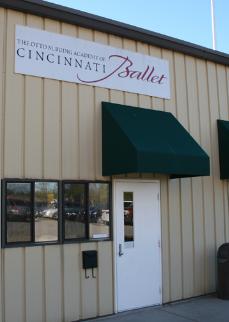 For nearly five years, the Otto M. Budig Academy of Cincinnati Ballet has been tucked away in the small business incubator on Campbell Drive.
Away from the hustle and bustle of Northern Kentucky University students walking to and from class, the long lines of commuter traffic and the concrete jungle, the academy sits hidden behind the technical school.
The dance school is a branch of the Otto M. Budig Academy of Cincinnati Ballet, which is located downtown. It offers a complete pre-professional curriculum to prepare its students for careers in ballet, as well as an inter-disciplinary program for students of musical theater dance.
"Teaming up with an organization as respected as the Budig Academy is very exciting and we look forward to a very rewarding partnership," said NKU President James Votruba to The Northerner when the academy first opened in January 2003.
Students as young as 3 years old can begin classes, according to the academy's Web site. The training involves technical skills, stamina, discipline and artistry according to the person's age and physical maturity.
This year's performances include "The Nutcracker" and "Romeo and Juliet" to name a couple.
However, the academy isn't open only to those who wish to be professional dancers-anyone can join.
This year, the NKU branch offers adult beginning and intermediate ballet as well as a rhythm and motion dance workout session.