'Guys and Dolls' not such a lucky bet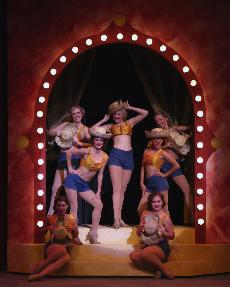 Call it a crapshoot, but I'll give you two to one that "Guys and Dolls" won't be the highlight of the Northern Kentucky University Department of Theatre and Dance's fall season.
The classic musical was a mediocre rendition of one of the 20th century's most well-loved shows.
For the benefit of those few souls who have never heard of Frank Loesser's "Guys and Dolls," the musical follows the story of two gambling buddies in 1930s' New York City. Nathan Detroits organizes the longest standing illegal crap game in the city and good pal Sky Masterson is the high stakes street legend. When Nathan bets Sky that he can't seduce Sister Sarah Brown, a prudish, tee-totaling street missionary, the game is on.
The leads were less than exciting, but the supporting actors did a great job.
With a few exceptions, the supporting characters stole the show. Rachel Perin especially shined as "Miss Adelaide," Nathan's nasaly, frustrated and loveable fianc