The Fix
Regan Coomer
September 3, 2007
Filed under News
Hang on for a minute...we're trying to find some more stories you might like.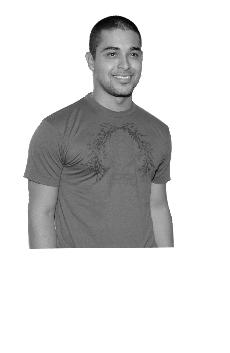 OK, kids. I just don't have it in me to make fun of my man Owen Wilson. The blond-haired, crooked-nose actor was hospitalized Aug. 26 after what a police log called an "attempted suicide," People Magazine reports. For several days after the incident, Owen was hospitalized at the Los Angeles Cedars-Sinai Medical Center, where he was visited around the clock by brothers Andrew and Luke Wilson, his parents, and friends such as Wes Anderson and Woody Harrelson. "Owen is in bad mental shape but said he is thankful to be alive," said a source close to the 38-year-old, who returned home Sept. 1. "He knows he came close to ending his life, and he is happy that he was saved from himself. He is basically at home with people watching him 24/7." Good luck and heal up, Owen. And remember: keep passing the open windows.
"That 70s Show" and "Your mama" star Wilmer Valderrama recently threw a party in Malibu, Calif., to launch his new men's clothing line, OK! Magazine reports. The line is called Calavera, a play on the Spanish words "skull" and "vein," which Valderrama said is "the original blueprint for any human being." Valderrama's next project is a women's clothing/accessory line. "I'm a very impatient guy," he said, "I already know what the handbags are going to look like!" Yeah, Fez. They'll look exactly like the ones you've already got at home!
Quote of the week:
"We go over there and he's in his kitchen, playing the guitar on the table. It's crazy, man." –Chris Tucker on being friends with Prince. (OK! Magazine)