Come on and take a free ride
Hang on for a minute...we're trying to find some more stories you might like.
As the university continues its efforts to go green, a new partnership is set to help students save some money.
Northern Kentucky University and the Transit Authority of Northern Kentucky partnered up this summer to allow all students to travel the bus system for free.
"This is a big day for NKU and for our students," said President James Votruba in a press release. "This is the sort of initiative that will help us to attract and retain students."
The new program, called U-PASS, will allow not only students, but also faculty and staff, to have unlimited rides. The rider needs to only show a valid NKU All-Card to the driver.
"We hope that the U-PASS program will introduce a new generation of riders to the many benefits of public transportation," Votruba said. "And when you consider the program's potential financial and environmental impacts, it's an exciting initiative."

About the Writer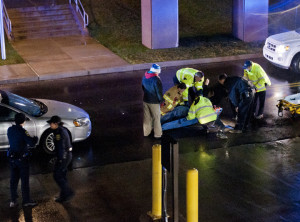 Staff Report, The Northerner
A male pedestrian was hit at approximately 8:45 p.m. Nov. 29 on Kenton Drive between Griffin Hall and Kenton Garage.

At the scene shortly after the...