Brown accepts new dean position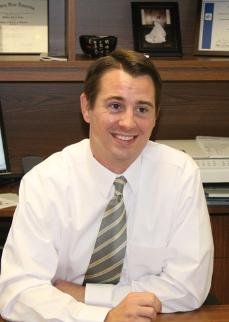 Lacey Elam
Don't be alarmed if the next text message you receive is from the new dean of students.
Matt Brown has only been dean since July 16, but he already has a plan to engage the students of Northern Kentucky University – and yes, that includes text messaging to officers in the Student Government Association as a form of communication.
"Education involves more than just textbooks," Brown said, stressing that students need to be more involved and feel part of the campus organization outside of the classroom.
Besides engaging students, Brown wants to improve communication between students, faculty and administration.
While interviewing for the position, Brown asked people what they wanted out of a new dean.
"Visibility on campus and accessibility," Brown said. "Students know they can come to this office