U.S. mourns Virginia Tech massacre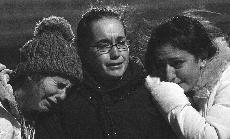 Associated Press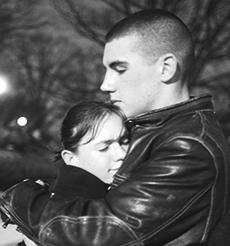 AP Video
Assoicated Press Video
Click here to watch video.
On April 16, a gunman murdered 32 students at Virginia Tech, with nearly two hours between his first attack and his second.
Students were jumping out of windows to save their lives from the hands of this monster, rekindling agonizing memories of victims who leapt from the Twin Towers on Sept. 11 to avoid an even grislier fate.
And while many more were killed on that day of infamy, the idea of innocent lives being sacrificed to feed such a heinous hate and merciless malevolence is redolent of that tragic day.
We at The Northerner wish to join the chorus who not only condemns this grievous act, but also offers support to those affected by the calamity. We join the voices from every corner of America, and across the globe, that are uniting to condemn the worst shooting in U.S. history and support the survivors.
U.S. Speaker of the House of Representatives Nancy Pelosi described it as a "terrible, terrible tragedy."
California Gov. Arnold Schwarzenegger said, "The horror this unprecedented carnage inflicts on our entire nation is unfathomable."
Virginia Gov. Timothy Kaine couldn't comprehend "senseless violence on this scale."
French President Jacques Chirac felt "horror and consternation" upon hearing of the brutal assault. Queen Elizabeth II was "shocked and saddened" when she learned of the attack.
While truthful, their remarks are still far from the truth. Words cannot express such a tragedy, or the emotions that overtake us when we hear of such horrors. Nothing can.
Nothing can explain such a malicious act. Students and parents are already criticizing the university for not responding quickly or adequately – an understandable reaction. One student, according to BBC News, condemned Virginia Tech's delay on evacuating the campus after two students were shot and killed.
"The university has blood on its hands," he said.
He may very well be right. The university may have been negligent, or it may not have been.
But now is not the time to cast blame. Now is the time to grieve.
Now is the time to cherish those who mean the most to us: Our friends, our family, our mentors, our heroes, and everyone else who has gained our love. We must comfort one another and remind each other of the most important lesson of this wicked act: that every day is truly a gift.
We owe it to those who no longer have the blessing of life to cherish ours. We must relish each moment as though it were our last. And we must treasure those who have blessed our lives, who make them worth living.
The old friends you haven't chatted with in forever? Give them a call. Your grandmother, whom you haven't seen in a few months? Visit her. That colleague who inspired you? Drop them a line. Your parents whom you've been postponing dinner with? Make a reservation.
Let the people you love know how much they mean to you. Let them know how they have enriched your world, how they have emboldened you to seek greater things, how they have given you so much more than you could have ever asked or hoped for.
Let the people in your life know how much you love them. For if this tragedy teaches you nothing else, let it be this: Your school and work will be there tomorrow. Your chance to tell your mother, your father, your sibling, your friend, your lover or your hero how much their love has supported you might not.