Festival said yes to student play
Hang on for a minute...we're trying to find some more stories you might like.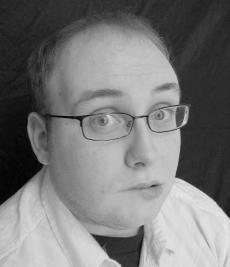 In the last 23 years, the Northern Kentucky University Department of Theatre and Dance has hosted 13 Y.E.S. Festivals. In those 13 festivals, it has premiered 42 shows. And of those 42 shows, an NKU student has written only one. "The Chester County Automaton(s)," by senior Brad Cupples, is the first ever Y.E.S. Festival show written by an NKU student.
Cupples, who's working on his Bachelor of Fine Arts in play writing, submitted his script for "The Chester County Automaton(s)" under the pen name Samuel P. Cromwell. "I chose that name because of my love for British history," he said. "When Sandy Forman (director of the Y.E.S. Festival) called me to tell me my show had been selected, I let her talk for awhile about the school and the festival before I said, '