Y.E.S. Festival premieres three plays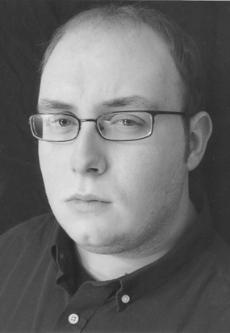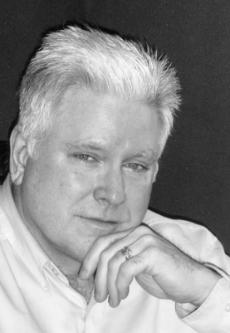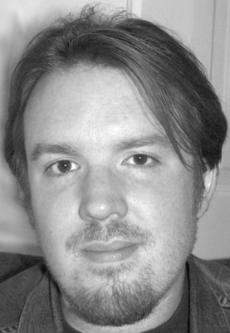 In 1981, two former faculty members rode home from The Actors Theatre of Louisville's "Humana Festival of New American Plays." They talked about whether Northern Kentucky University could put on such an event. In 1983, the Year End Series Festival of New Plays (Y.E.S. Festival) premiered at NKU.
Project director of the Y.E.S. Festival, Sandra Forman, and the theatre faculty review between 300 and 500 scripts from throughout the world for each festival. "I try to get the faculty to read them and we narrow it down to 20 scripts, then everyone starts reading and we get it down to the final three shows," Forman said. "We are looking for a combination of interesting shows with different themes and styles that will make a good festival."
This year's Y.E.S. Festival, which opens April 12, is the 13th biennial series NKU has performed and will bring the number of shows premiered to 42. "We've done readings of shows we couldn't physically or fiscally produce and we've done a few musicals," Forman said. The Y.E.S. Festival is the only series of new plays put on by an undergraduate program in the country. "It's not an easy thing to do, but it's the quintessential theater experience," she said. "With plays that have been done before you can research to see how it's been done, but a new play that's never been done before requires total creativity."
The 2007 Y.E.S. Festival is premiering three plays, all of which Forman likes for different reasons. "'The Chester County Automaton(s)' is very funny, 'The Aaronsville Woman' is a gorgeous story about abuse and coming home, and 'In the Walk of King Death' is a look at the 'What if?' questions we've all asked ourselves."
Many of the scripts that have been performed at previous Y.E.S. Festivals have moved on to be published, with the names of NKU students inside as the premiering cast, and some are off-Broadway. "It's very exciting," Forman said. "The Y.E.S. Festival is all about creating."
The Chester County Automaton(s)
"The Chester County Automaton(s)" is the first show produced in the Y.E.S. Festival written by an NKU student. Brad Cupples, a senior Bachelor of Fine Arts student who will be graduating in May, submitted his script under a pseudonym. Cupples told the theatre department that he's "honored and excited to have his world premiere and first major production at the school he has called home for the past five years." "The Chester County Automaton(s)" will close the 2007 Celebration of Student Research and Creativity and open the Y.E.S. Festival.
When members of the First Uniform Church of Perpetual Joy and Humility learn that the local scientist is creating an automaton, or mechanical man, they are convinced the Apocalypse is at hand and will do anything to exorcise the demon from their midst. "The Chester County Automaton(s)" is a fast-paced comedy examining the battle between science and religion.
Mary Jo Beresford, director of "The Chester County Automaton(s)," said she is thrilled to direct the Y.E.S. Festival's first student show. "It was quite a shock when we found out the play we picked was written by one of our students," Beresford said. "I'm so proud of him." Beresford has been part of the faculty working on the festival since its inception in 1983.
"We encourage all of our students to submit to the festival under a pseudonym, to keep things fair, but this is the first year an NKU student's play has been selected," she said. "It's a dark humor with a little violence along the way, but I think if people keep in mind that it's a comedy, it'll be fine."
The Aaronsville Woman
"The Aaronsville Woman" was written by Stephen Spotswood and will be the second show to debut in the Y.E.S. Festival. Renowned forensic anthropologist Eve Beecher is called back to her hometown when the skeletal remains of a woman believed to be thousands of years old are discovered. Upon her return, Beecher is forced to confront her painful past and the lost love that made her leave 20 years ago. When the bones are stolen, Eve must solve two mysteries: what happened to the bones, and why Samantha, her first love, betrayed her so long ago.
Spotswood is a journalist and playwright pursuing his Masters in playwriting at The Catholic University of America in Washington D.C. "The Aaronsville Woman" was read at The Kennedy Center's Page to Stage Festival in September and workshopped at the Region II Kennedy Center American College Theatre Festival. The play will also mark the directorial debut for faculty member Teresa De Zarn.
"I think (The Aaronsville Woman) is probably one of the best-written new scripts I've ever worked on," De Zarn said. Unlike the playwrights of the other two shows in the festival, Spotswood's educational goals and job have kept him from being completely involved in the production of "The Aaronsville Woman." De Zarn said, "This play has gotten a lot of national attention