True Story movie a real nail-biter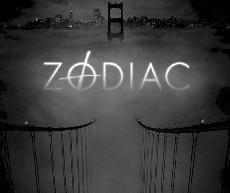 Courtesy of Paramount Pictures
David Fincher (Seven, Fight Club) leads viewers through a maze of suspense and fascination in his crime thriller Zodiac.
Based on the books by Robert Graysmith, the movie recounts the true-life investigation of the seemingly random murders that plagued San Francisco during the '60s and '70s. Known only as the Zodiac, the killer taunts detectives and reporters alike with his encrypted letters and near untraceable murders. Lasting more than a decade and remaining unsolved to this day, the case ensnares both Inspector David Toschi (Mark Ruffalo) and news artist Robert Graysmith (Jake Gyllenhaal) and the obsession to solve the murders begins to affect their personal lives.
Only slightly fictionalized the movie is a potent combination of nail-biting sequences, realistic cinematography and stellar acting. From the chilling beginning scene to the open-ended conclusion, the movie traps audiences in their seats. Each new development adds another layer to the already complex plot, and the tension culminates into an almost anticlimactic finish. The movie relies solely on the use of the new digital "Viper" camera, which lends the film its gritty "older quality" and lends further to the credibility of the story.
Stand-out performances from Mark Ruffalo, Jake Gyllenhaal and Robert Downey Jr. complete the overall quality of the film. Ruffalo leads the first half of the movie as the desperate Inspector David Toschi. His portrayal of Toschi's mounting frustration with the quickly souring investigation blurs the line between fiction and reality. Gyllenhaal excels as Boy Scout Graysmith turned obsessed follower and Downey Jr. is simply captivating as the sarcastic and witty albeit haunted, reporter Paul Avery. Each depicts how a person can become so absorbed with something that it backlashes into their personal lives, leaving permanent scars.
Zodiac comes through as an accurate portrayal of a sensitive and terrifying time in American history. The murder scenes tend to be a bit graphic, so people might feel uncomfortable. And, with an almost three-hour runtime, it is definitely not for anybody with a short attention span.