Hot Seat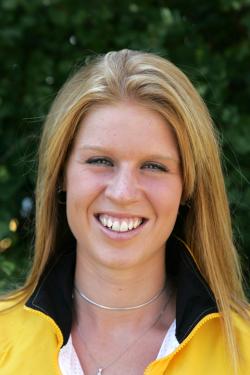 Tim Downer
Hot Seat Questions by Tim Downer.
This week's guest is Don Gullett Jr., hitting coach of the NKU baseball team. He is currently in his sixth year at this position.
Tim: The Norse is predicted to win the GLVC this year, what do you think?
Coach Gullett: Only if we play well and do as we are supposed to and remain healthy can we win it. Remember: 'Talent doesn't equal wins, execution does.'
Tim: Coner McGeehan was a good hitter and he has moved on to the pros. Who will replace him this year as a hitter? As a catcher?
Coach Gullett: As a hitter, Matt Wagers is primed to have his best year. We have a couple of sophomores in Jake Shaffer and Kevin Dusold and they look to be gifted hitters. As a catcher, I don't know if you would be ever able to replace Conor. He was the best catcher I have seen since I came here in 2001. This includes the Division l games we played as well as games against Division ll and lll teams.
Tim: Why does the GLVC still use wood bats when a lot of the other Division ll schools use aluminum?
Coach Gullett: The coaches in the GLVC want to play a pure form of baseball and this is achieved by using wood bats. Of course it is a disadvantage when we get to tournament time because then everyone plays with aluminum bats.
Tim: Why do we start playing the games in February when the weather is cold and the grounds are not ready? Is there any thought about playing a split season with half of the games in fall and the other half in spring?
Coach Gullett: First of all playing games in the fall would not work because a lot of the guys, especially pitchers, play in the summer and they need the time in the fall to rest their arms. With regards to the early cold games in February, we just deal with the cold weather and the players accept this.
Tim: With that just said, how come you play 60 games in three and one-half months? Isn't that too many?
Coach Gullett: No, I do not think so. It is hard to maintain a rhythm if you do not play every couple of days. When we have middle of the week games and they are rained out, I can see the difference with the team, especially the hitters . . . they have lost the flow of the game.
Tim: What advantages if any, are gained by playing at Champion Window field in Florence, Ky.?
Coach Gullett: When newcomers see the minor league park, it closes the deal. They see that we have a clubhouse and the management of Florence Freedom treat us pretty good also. We had 19 wins and 6 losses there last year. It is a great place to play.
Tim: Don't you think it is a disadvantage to the Norse fans to play so far from campus?
Coach Gullett: Somewhat, especially with the staff and faculty and you don't get the walkups if you played on campus. Most of our fans are family and friends.
Tim: What is the worst place to play at in the GLVC?
Coach Gullett: I would say Wisconsin Parkside. The field is in the middle of nowhere. There are no trees to act as a wind barrier. The surface of the field is not that good and it is always cold up there.
Tim: What is your favorite movie to watch on road trips?
Coach Gullett: If and when I get to choose the movie I would have to say "We Were Soldiers." It is a movie that shows the leadership quality and I like that.