Editors say adios to NKU
December 7, 2006
Filed under News
Hang on for a minute...we're trying to find some more stories you might like.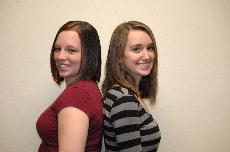 Amanda Joering: Newspaper experience is hard to describe
Let me start out saying that I have stressed out for weeks about writing this farewell editorial. As a reporter, I am used to seeing my words in the paper; but my feelings -that's just crazy.
For the past year I have spent a large amount of my time and energy being the news editor for The Northerner. I originally started working here to get experience and something extra to add to my r