Students use annual event to raise issues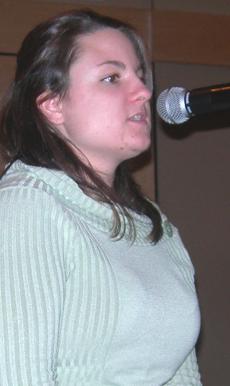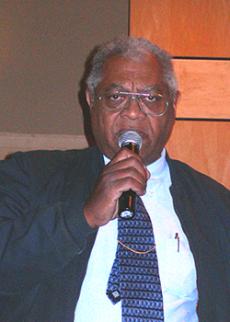 Tensions between students and University Police, administration and other student groups topped the issues discussed at Northern Kentucky University's 10th Annual Dialogue on Racism Nov. 14.
Students from several organizations spoke about racial and discriminatory issues and made commitments as a group and recommendations to solve each problem.
"Students at NKU have not been apathetic; they've been involved," said moderator Brandon Hill at the beginning of the dialogue. "This is 10 years in the making and these issues are still pervasive."
Representing the Black Men's Organization, student Eric Smith began his presentation by sarcastically congratulating NKU's administration and said it has "succeeded in treating bullet wounds as paper cuts" in relation to racial issues on campus not being handled in a manner he and other students see fit.
Many presenters voiced NKU administration and it's lack of attendance as a major concern. Two administrators attended the dialogue: Kent Kelso, dean of students, and Cynthia Pinchback-Hines, associate dean of African-American student and ethnic affairs.
"I need to be there and be able to hear what students are thinking, feeling and their initiatives," Kelso said. "I'm always proud of students when they get up and speak, especially about things (they're) passionate about."
Former Students Together Against Racism President Akosua Favors spoke on something she has mentioned at a previous dialogue and to administrators – allowing students to have a voting position on a former committee to discuss pluralism at NKU. Favors said she was once on a committee to discuss pluralism, which is the affirmation and acceptance of diversity, but was given no voting power as a student. She recommended the committee be formed again and students given voting power.
Other organizations such as Latino Student Union y Amigos, African-American Studies Club, Sociology Club and K-TAP speakers representing Women's Empowerment also spoke at the dialogue – all suggesting change.
After each student presented, Bill Tate, a member of a group of ministers, businessmen and community members in Cincinnati, took the microphone and told the audience he was there to teach them.
He spoke of the '60s revolution and told students to use that as a learning tool.
"There needs to be another type of movement," he said.
He told all the organizations that in order to facilitate change, they had to band together and organize according to the law.
Tate told students the dialogue was a good idea, but the only way to have change is to work with other students, community members and other universities to get messages out.
As far as the success of the event, STAR President Torian Murphy said, "A lot of things got put out in the air."
Murphy said he wants to see all student organization leaders reach out to one another and come together on issues.
No other administrators were available for comment on the dialogue before The Northerner's deadline.