Groban's backup backbone for new CD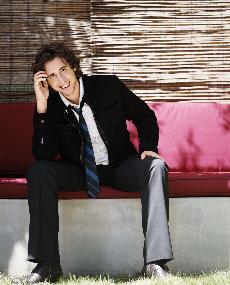 Christian Lantry/
Contributed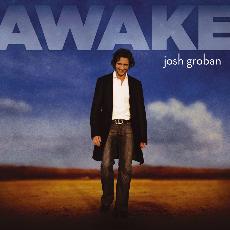 He's sold more than 13 million records, has droves of fans, an angelic operatic voice and he's only 25. I'm talking about Josh Groban, who released his third album, "Awake," Nov. 7 worldwide on Reprise Records.
The album, with its mix of creative content and a unique covers offers songwriting from the likes of Ladysmith Black Mambazo, Dave Matthews, Herbie Hancock and Groban himself and features several well-known producers. While the disc's gorgeous melodies and beautiful music can work wonders to capture the imagination and help set a romantic mood, the real question is who couldn't make this record with the line-up of talent involved?
Out of the 13 tracks, only four were penned by Groban and most of the songs he wrote shared writing and music arrangement credits with other artists. His performance is the only real standout feature of this album. Love him or hate him, you can't deny the Los Angeles native can sing-beautifully.
This disc has too many musicians to name, both studio greats and well-known artists, with tracks featuring a full band along with a full orchestra. Groban does, however, show impressive versatility, playing drums on the songs "You Are Loved (Don't Give Up)" and "In Her Eyes" to name a few, and the piano on several others. Most of Groban's songs feature an orchestra, a trait most fans will be very familiar with, as most songs on his previous two studio discs, 2003's "Closer" and his self-titled release from 2001, featured the same arrangement style.
The album's collaborations are the poignant songs that really break up the monotony of tracks. The songs "Lullaby," featuring the vocal styling of Ladysmith Black Mambazo, "Weeping" featuring Mambazo and Vusi Mahlasela, and "Machine" featuring a guest appearance from Herbie Hancock, gives the album a distinct sound and feel that's different from the other ten songs, which are hard to tell apart.
Groban's lyric sheet shows his talent. His songs aren't just in English, but also in Italian and Spanish, which sound beautiful but can be difficult to swallow for fans who aren't into melody alone.
Groban shows a talent that can't really be described, both vocally and musically, and that is shown on every song he performs. However, he is primarily a performer. When paired with the proper writers and producers, he can create a multi-platinum disc and sell out shows around the world. Take away the talent of Groban's writers, producers and studio musicians and most people would probably never know who he is.
He is our generation's Barry Manilow. Groban attracts a certain type of fan, and he will keep them for life. However, if you're not a fan of his, you may never have known of his existence, and maybe that's for the best.