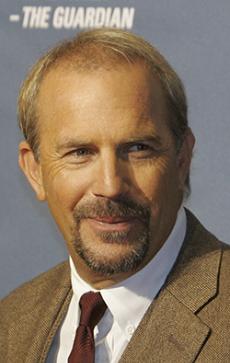 SIOUX FALLS, S.D. (AP) – Kevin Costner has gone to the South Dakota Supreme Court in a legal shootout over a Deadwood casino he owns.
The actor-director is asking the court to send the case back to a judge.
The actor wants to sever his relationship with his two partners and become the sole owner of the Midnight Star, an eating and gambling establishment where costumes Costner wore in various movies line the walls.
Costner filmed much of "Dances With Wolves," which won the Academy Award for best picture in 1990, on South Dakota's plains and in the Black Hills, where Deadwood is located.
Costner owns 93.5 percent of the casino. He hired Francis and Carla Caneva to manage the operation and gave them ownership of 6.5 percent. He fired them in July 2004, asking them to part ways as partners, too. When they declined, he chose to dissolve the partnership.
In order for that to happen, the casino's fair market value had to be determined. Costner hired an accountant who put the value of the Midnight Star at $3.1 million. The Canevas got another Deadwood casino owner to testify that he would pay twice that – $6.2 million.
A judge went along with that figure and ordered Costner, as the majority property owner, to buy the business for $6.2 million, or it was to be sold on the open market.
Costner appealed, arguing the value wasn't derived from a hypothetical buyer and seller, as is required by the IRS, and the value was set without viewing any financial documents.
His lawyer said the Canevas want a fixed value of over $4.9 million because only then would they receive any money. That's the amount of money Costner has in the project and he's entitled to be paid first.