Employees to shed pounds for food bank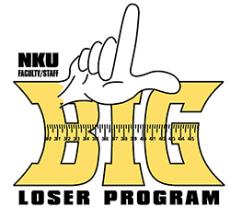 During the next eight weeks, Northern Kentucky University faculty and staff will be shedding pounds to raise food for a local food bank for the upcoming holiday season. Remke Market grocery stores will donate one pound of food to the 11th and Banklick Food Pantry in Covington, Ky., for every pound the faculty and staff loses.
"It really does take a 'village' to effect change," said Karen Campbell, assistant director of Wellness at NKU. "I wanted to find a way to involve our community, to raise awareness to not only the issue of obesity, but the larger issue of community health."
Campbell and NKU Fitness Coordinator Shelli Stinson jointly thought of an idea and named it The Biggest Loser. They then approached Remke Market to see if the store would sponsor the program.
Pat Iasillo, director of Customer Relationship Marketing at Remke agreed, and is prepared to donate up to 2,000 pounds of food to the food bank.
"We are really just now getting into a health initiative in the Northern Kentucky area," Iasillo said. In addition to the program at NKU, the grocery stores are also having workshops, programs and speakers come into the stores to be resources for the surrounding communities.
"Kentucky is one of the seven worst states in the nation for obesity, diabetes and heart disease," said Campbell. "Obesity costs Kentucky more than $1 billion a year in extra health care. We need to recognize our fiscal responsibility."
Iasillo also pointed out the "tremendous need" food banks have. Last year, Remke donated ten percent of its net profit to charities. Over the years, Remke has been working with Tom Stenken, who helps to coordinate food pantries, churches and other charities from central Ohio to central Kentucky. Stenken also arranged for The Biggest Loser program to donate the food to the 11th and Banklick Food Pantry.
Faculty and staff had their first official weigh-in for the program Sept. 28. Anonymous weigh-ins will take place every Tuesday. Each participant is assigned a three-digit code, which is used for registration and tracking progress.
No more participants are accepted after the first weigh-in, but faculty and staff are encouraged to still participate in the free, 15-minute motivational session every Thursday.