Musician to bring native presence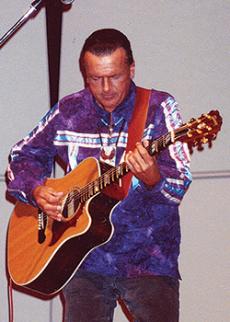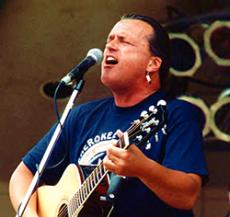 Northern Kentucky University's director of Native American Studies hopes to break down cultural barriers by bringing award-winning Cherokee singer and songwriter, Michael Jacobs, to Greaves Concert Hall.
The First Nations Student organization, a co-sponsor of the event, wants to bring awareness of the American Indian presence on campus, highlight their diverse history and cultures, and work with the community.
"Hopefully this [concert] will also help to increase awareness in First Nations Student Organization," said Daniel Roberts, First Nations president. "What I think is important about bringing Jacobs to NKU is that it is allowing the Native American voice and spirit to be heard on this campus."
Jacobs has received several awards for his music including the 2006 Indian Summer Music Award in the Spiritual category, and Native American Music Award (NAMMY) for Best Independent Recording in 2003 and 2004.
"It's always an honor to be recognized by fans or your peers for doing good work," Jacobs said. "While I don't make music for the awards, it's one way I know I'm succeeding in making that connection with people."
Jacobs has been singing since he was 6 years old and has played guitar for more than 30 years. He also plays the cedar flute, harmonica and drum, incorporating a mix of American Indian music, pop, rock and folk into his compositions. He writes about life from an American Indian perspective that he believes anyone can relate to. The director of Native American studies and sponsor of First Nations Organization, Dr. Ken Tankersley (also of Cherokee background), describes Jacobs music as "contemporary and spiritual; a little Bob Dylan, a little Neal Young."
"I'm trying to be unique, but accessible," Jacobs said. "I try to write songs that are "catchy" without being trite or predictable."
Tankersley arranged for Jacobs to play at NKU in November 2005, where the singer received the first standing ovation of his "They Come Dancing" tour. This year, with the help of his cousins, Tankersley is using the money he made teaching a summer class to fund the concert as his gift to NKU students, faculty and staff.
"I think one, or more, or all of his songs will connect to people in the audience, regardless of their ethnic backgrounds," Tankersley said.
"I've found that people get whatever they need from my music," Jacobs said. "That may sound cryptic, but it's the truth. The songs speak to people where they are in the context of their lives. It took me a while to get used to that, because in the beginning I wanted them to get exactly what I meant- what the songs meant to me. But what the songs mean to me and what they mean to the audience can be very different things. I'm all right with that now."
"In the native community we talk about the drum as the heartbeat," Tankersley said. "The heartbeat of mother earth is in his music– you'll hear it."
Tankersley said a lot of American Indian students attend NKU: Comanche, Cherokee, Shawnee, Northern Cheyenne and others. NKU offers the only Native American studies program in Kentucky and throughout the Ohio Valley region.
"Often so many people have a euro-centric perspective," Tankersley said. "[They think] if it's not European, it's not good. I hope that students will come away saying, 'Wow, I really like this. I didn't think I would like it,' and embrace cultural diversity."
Jacobs now resides in Milwaukee, Wis., and plans to continue making the best music he can for as long as possible. Music clips from the compact discs "Sacred Nation," "They Come Dancing" and "The Journey" are available online at http://www.sacrednation.com/sn_music.htm.
The First Nations Student Organization and the departments of sociology, anthropology, philosophy and music are sponsoring the performance. The event begins at 7 p.m., Sept. 22 with a pre-show from Sky Hawk Drum, presenting traditional native drum and dance. Jacobs will then perform at 8 p.m. The concert is free and open to the public.