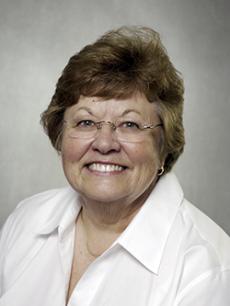 Northern Kentucky University announced Dr. Mary Kirk will be the new Faculty Athletics Representative (FAR), effective June 2007. Kirk, who serves as chair of NKU's Department of Kinesiology, Health, ' Educational Foundations, and is a professor of physical education, will replace math professor Dr. Thomas Kearns.
Kearns is retiring after 23 years of service. He said the thing he'll miss most is working with the student-athletes. "Imagine being responsible for certifying over 220 athletes a year and ensuring that NKU was in complete compliance with all NCAA rules and regulations," Athletic Director Jane Meier said, according to a press release. "Only a handful of FARs at any level has done what Tom has done, and I don't think they can do it as well as he has done it."
Being an FAR comes with many responsibilities. A FAR helps the president and director of athletics on many aspects of the athletic program, represent the university at conference and NCAA meetings, assist the athletic department in interpreting NKU, conference, and national governing body regulations, and certify the academic eligibility of student-athletes.
Meier said Kirk was the ideal choice. "She will provide excellent guidance and leadership," Meier said, "and I look forward to working with her as the athletics program continues to grow."
Kirk has been involved with athletics in many different ways. At NKU, she is a devoted fan and a member of the Athletic Counsel. She has been an athlete and has coached youth leagues, high school and college-level teams. At Ohio State University, she led the women's gymnastics team to a Big Ten Championship and participation in the NCAA National Championships in 1972 and 1973.
Kirk said NKU's great reputation and high integrity are a big part of what attracted her to the position. "Coming from Division I institutions, at first it was an adjustment. But I honestly was drawn to Division II by the idea of the true student athlete. We want students to be successful in the classroom and on the field," she said. "The fact that they are 'student athletes' is very important to this athletic department and to the institution."
Kearns is certain this is the right job for Kirk. "She knows as much about the job as anyone on faculty," he said. "She has bought into the philosophy of athletics at Northern. Mary will keep our conscience clean."