Recovery hard for The Big Easy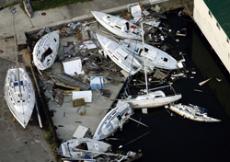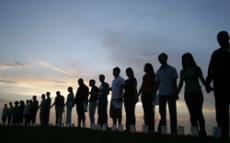 One year ago the nation stopped and watched tragedy unfold on the Gulf Coast. The destruction was broadcasted live, 24 hours a day. Hurricane Katrina had completely ruined a coastal area spanning three states.
Across the nation relief agencies, corporations and everyday citizens responded where our government failed. They provided essential supplies to the millions affected. The nation rallied together to raise money, donate durable goods and build new homes.
Fast forward to today. Where is the relief? Where is the money? Where is the rebuilding? Sure, the New Orleans Saints can play in a remodeled Superdome, but debris lies scattered around the city. Again people are in desperate need of help. Yet the nation has ignored the call. State Farm Insurance has been charged with improper business practices and is under investigation for defrauding the victims of Katrina's wrath. The Federal Emergency Management Agency is still slow and failing in its response.
We live in the richest nation in the world, yet we cannot rebuild within our own borders.
Scenes not seen by the nation of abandoned neighborhoods, shopping districts and schools in total ruin still remain. Decomposed animal carcasses on rooftops and bodies still await discovery. Houston hosted more than 150,000 people after Katrina, the majority of whom say they will never return. Those who do return are greeted by a landscape devoid of both wildlife and federal help for rebuilding their shattered lives.
We as a nation must force ourselves to see the failure of our country to heal the wounds that Katrina inflicted upon the Gulf Coast region. We might not live next door to the people of the region. But they are our fellow citizens, our neighbors. They are Americans. Our government will answer the call of the nation if we unite on this cause.
The Golden Rule encourages us, to do unto others as they do unto us. Imagine if you were struck with an ultimate tragedy. Imagine if you lost everything and no one came to help. One year later, there is a newly remodeled home for the Saints; but who will fill the seats of the Super Dome? Will the seats be filled with people without a home?
Thousands of miles of shoreline lie barren, with only the remnants of a once beautiful region littered about. Biologists, environmental scientists and emergency response personnel predicted the destruction of Katrina years before it happened and once again they are calling for action. If we fail to answer this new call for help we could possibly lose New Orleans and the Gulf Coast again.
We must not forget. We must force ourselves to see the destruction. We must ensure that all New Orleans' residents have a home, not just The Saints. We must do everything within our power to make sure that our country rebuilds not just the Crescent City, but the entire Gulf Coast region.