Dorm Decorating: 101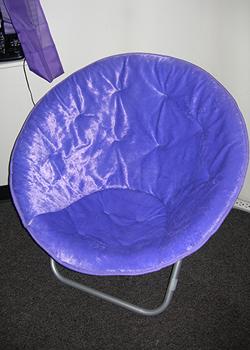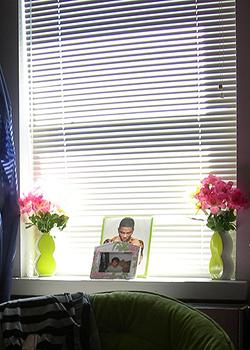 Moving into a college dorm can be a harrowing experience: the walls are dingy and bare; the word "privacy" becomes a dream you once had; and let's not even discuss the carpet. Read on, dorm dwellers, read on.
The lack of privacy you can't help, but the state of the walls and carpet are up to you. Utilize these simple tips to turn your drab dorm into a collegiate paradise.
First things first: please, please, put decorations on the walls. Plain white is enough to put anyone to sleep, so liven up your walls and yourself with a few key items that express your personality.
Avoid token art prints that seem to pop up in every dorm room such as works by Van Gogh or Monet. Great artists, but lets give them a rest. Instead, pop by the next art department sale and purchase an NKU student original. Our art students are both talented and diverse, the positive result being an almost endless assortment of quality art for you to choose from.
Another new thing to try is combing your local thrift store for interesting album covers and hanging them on the walls. Try a motif, like movie soundtrack albums or '80s hair bands. Another option is hanging up a fabric memory board. Cover it with funny photos of friends and family. In any case, these items are sure conversation starters for old and new students alike.
Secondly, although seating and lighting are provided in a traditional dorm, buying people-friendly chairs and lamps that are also aesthetically pleasing is an easy way to make living in your dorm more exciting.
One fun chair to try is called a "dish chair." Basically, these chairs resemble a large flying saucer. You can find them in a variety of colors and patterns at any department store. They are extremely comfortable and don't take up too much space.
As to your lighting, lamps come in many different shapes, styles and colors and are always handy. Nothing says, "I'm original," like a rocket-shaped lamp by your bed.
A final simple way to decorate a dull dorm is incorporating energetic colors and patterns into those necessary normally "blah" items that go into your space. Instead of buying a plain navy blue comforter, why not try a comforter with polka dots on a navy blue background, or multi-colored stripes on a white background? Same rule goes for area rugs and throw pillows. Look for unconventional patterns, like geometric or paisley.
Stores like Target, Bed Bath and Beyond and Pier 1 Imports carry items that are both practical and chic.
However, while shopping for these vibrant colors and patterns, remember the cardinal rule of any d