Construction continues on Planetarium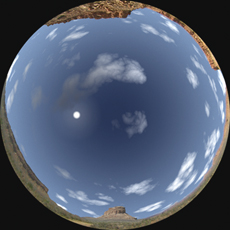 Dan Spence
After an investment of $2.35 million, Northern Kentucky University is months away from sporting a state-of-the-art planetarium, one of six like it in the United States.
In May 2005, construction began on the Haile Digital Theater, which will serve as a digital classroom and a venue for educational outreach. The planetarium first show, "Imagination, Art and Science," is scheduled for January 2007, followed by "Secret of the Cardboard Rocket" in March or April.
Besides some minor setbacks, the project is mostly on track. "I think we will definitely be using it sometime in the spring semester," said Charles Hawkins, chair of NKU's Physics and Geology Department. "I'm not sure, at this point, whether I'll be able to schedule classes in there or not."
All the astronomy classes will be conducted in the planetarium, but other science and mathematics classes will be able to use the projector for 3-D presentations. Hawkins also mentioned a few hours will be reserved every week to bring in school groups for field trips. "We expect it to be mostly grade school and middle school," he said.
The planetarium uses the Digistar 3 Laser System, a high-resolution (16 mega-pixels) computer system that generates real-time 3-D graphics and audio. The system has two computer racks and a tricolor Laser projector, according to Planetarium Coordinator Dan Spence.
"We also will have a tilted dome, which helps with the immersive feel of the graphics and makes images seem more real," Spence said.
For the past five years, Spence has been planning the dome construction, and he is currently developing programming and shows for professors to use in the classroom.
Professors can project almost anything from a computer onto the dome because it is digital. The planetarium also employs technology that enables the audience to see astronomical phenomenon from different viewpoints in space, rather than observing a stagnant star show.
"The real world