Day trippin' in the Tri-state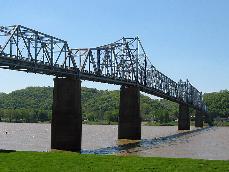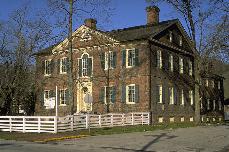 Photo courtesy of Frankfort Tourism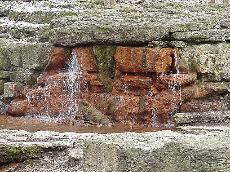 Photo courtesy of Adrienne Chesire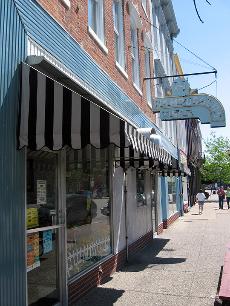 Madison, Ind.
By Amy Ehrnreiter
Nestled at least 40 minutes from any interstate, Madison, Ind., will take any visitor to a trip from the past. The downtown historic district can keep a tourist busy for an entire day, but there is more to this little city than many think. Lining the sides of Main Street are shops, which are located on the first floor of tall historic buildings. While spending time downtown, visit Hinkles – a family owned hamburger restaurant that is open 24 hours a day, except it's closed on Sundays. Here you will find the heart of the town. Young and old couples, the cartoonist who lives downtown drinking coffee, the old hippie cook manning the grill and countless other locals fill this restaurant from the early morning to late night.
Sure, the downtown area will offer many family-owned shops such as antique stores, diners, specialty shops and even an old movie theater, but there is much more to this city than the historic district.
On the outskirts of the city is the Jefferson Proving Grounds, a closed Army base. Although about half of this old base is used for wildlife preservation, office buildings and a railroad business, acres are still left that are open to the public. It is here that someone can drive past the guard shack and head down a narrow road to see old bunkhouses where people once stayed, dilapidated steel buildings where mechanics used to fix airplanes and dirty unused office buildings with hidden passages.
At some places empty gun shells litter the ground, some doors have been removed from their hinges and paint is chipping from every wall. Certain roads are fenced off with signs hanging that read "Do Not Enter: Unexploded Mines Possible." Some may think this place is tetanus waiting to happen, but with a camera and some friends, exploring it will prove to be an adventure. A word of advice: remember where you are going – there aren't any maps or people around to help you if you get lost.
Though you won't find either of these destinations at the top of tourist brochures, these hidden treasures of the town will complement any day trip.
Frankfort, Ky.
By Jamie McIver
It's called a "Southern accent," and you only have to drive an hour and a half south to hear it.
The small town of Frankfort, Ky., is by default the capital. The story goes, in a dispute over whether to make Louisville or Lexington (two large cities) the capital, the simple resolution was to pick a town in the middle – Frankfort.
While touring the Old State Capitol building, visiting Daniel Boone's grave and posing for pictures in front of the Floral Clock may be on your list of things to do, Frankfort offers more than historical monuments. The growing town juxtaposes horse farms with a Super Wal-Mart in its attempt to commercialize the area.
Visitors can soak up some local color boating on the Kentucky River, which cuts through the town, or splash in the shallow waters at Red Bridge, a local favorite of young adults. After climbing down steep stairs of concrete from the bridge, visitors can lounge on the flat rocks or venture farther down where the water deepens and they can play on the rope swing.
In historic downtown, visitors must stop in either Marshal's, a mom-and-pop burger restaurant, or dine-in at Gibby's, an Italian-themed restaurant with a private patio. Afterward, visitors can walk across the street to the courtyard and relax under the shade trees.
Yellow Springs, Ohio
By Rich Shivener
Yes, it's true. Comedian Dave Chapelle does frequent Yellow Springs, Ohio.
It makes sense, though, because this town has an extreme bohemian bend to it. Additionally, it's a college town (Antioch College lies here) so expect to see students all around.
As far as things to do, sink your teeth into some good eats at Ha Ha Pizza, or walk right down the street for some brews and bar food at Ye Old Trail Tavern. Then, cross the street for a flick or two at the Little Arts Theatre.
It's pretty much got the staple places you'll find in small, quaint town (i.e. a consignment shop, a pottery studio and venerable bookstore.
If the sun hasn't fallen just yet, you've got more work to do. About ten minutes from the downtown area, you'll find the Clifton Gorge State Nature Preserve.
You'll find an abundance of routes you can take into the wilderness; all the while watching the rushing springs smack against the jagged rocks of the gorge. Be sure to ask frequents how to get to Clifton Mill, a town which is about a 15-minute hike from the preserve's entrance.
Upon arrival, you'll find the Millrace Restaurant, where down-home cookin' is down to a science. Still full from the pizza? No problem. Grab a cup of coffee and take a seat out on the restaurant's deck. There, you have an up-close-and-personal view of the long-standing mill that water still runs through.