A mother's affection
April 25, 2006
Filed under News
Hang on for a minute...we're trying to find some more stories you might like.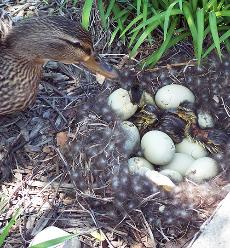 Megan Lynch/Photographer
Eggs of a duck that nested in the center of Norse Hall hatched April 24. Students who live in Norse fed the mother duck and sheltered it from rain with an umbrella during bad weather.
Comments
comments