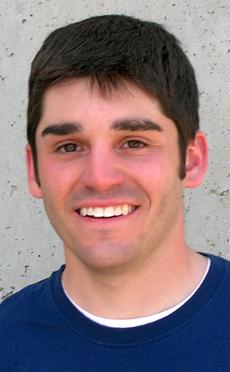 After a presidential race between three candidates, Josh Ruth won the Student Government Association presidential vote on a slate with Executive Vice President candidate Parker Laboiteaux.
Ruth and Laboiteaux accumulated 278 votes during SGA elections April 12 and 13 to win. Their term will take affect July 1 and last through next April.
Ruth said his plans for SGA include recruiting more leaders and making SGA "the premier leadership organization on campus."
Ruth said he wants SGA "to become a powerful lobbying tool in Frankfort.
President James Votruba needs help fighting tuition increases at this university and the only way to do so is by lobbying our legislature for more funding."
Over 750 students cast votes during the election, and although the number represents less than six percent of Northern Kentucky University's student population, the number surpasses the less than three percent who voted in fall, 2005.
"I'm satisfied with the election results," Dean of Students Kent Kelso said. "The students have spoken and their choices seem like qualified and involved students."
"We do try to bring at least 10 percent of undergraduate students to come out and vote," Kelso said about the voter turnout.
"Even though we missed that mark by a couple hundred, this year wasn't bad."
Running mates Branden Kiely and Christian Grau came in a close second with 251 votes.
The Paul Myers and Josh Kinney slate received 170 votes.