Splish splash for charity
April 11, 2006
Filed under News
Hang on for a minute...we're trying to find some more stories you might like.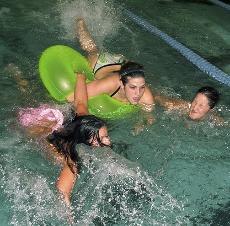 Nicole Jones/Photo Editor
Delta Gamma member Katie McKinley, center, is escorted by two swimmers in the "Save the Hannah" competition during the sorority's annual Anchor Splash. The event was held April 6 in the Albright Health Center.
Comments
comments