Tau Kappa Epsilon plunges for charity
Amy Ehrnreiter
February 28, 2006
Filed under News
Hang on for a minute...we're trying to find some more stories you might like.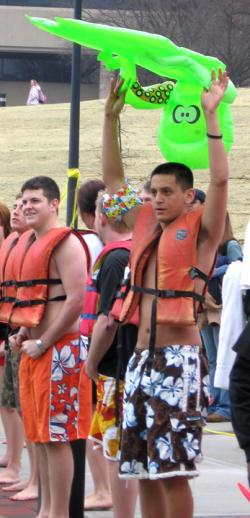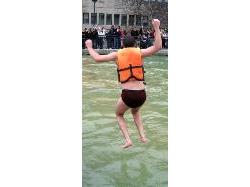 Tau Kappa Epsilon held their annual "Plunge" benefit Feb. 22. The benefit was supported by area businesses, and participants who jumped in the lake were asked to donate $25. The group gave a check for $3,500 to the Ronald Reagan Research Foundation.
Click here to view the TKE polar plunge slideshow.