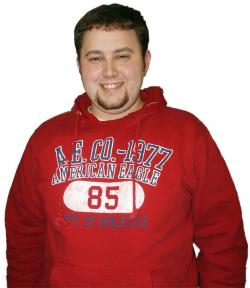 Much to the chagrin of Bengals fans everywhere, the Pittsburgh Steelers are headed to Motown to participate in the NFL Championship Game. But how can one not be impressed with the recent play of quarterback Ben Roethlisberger.
The second-year gunslinger out of Miami University is putting his mark on the NFL. Big Ben is the first quarterback in 35 years to lead his team to the AFC Championship Game in his first two years in the league.
Admittedly, I was skeptical of Roethlisberger as well. It just felt as if the run offense was allowing him to sit back and ride the Bus straight to victory lane. And yes, before Sunday, Roethlisberger's highest passing yard total during the streak was only 226 yards against a questionable Cleveland defense, but he did win the games. Why not stick with what works? Winning is the only important thing in the NFL.
Make no mistake about it: Big Ben is a fiery competitor. He wants to win. The offense is built around him; like it or not. With two all-pro linemen in Alan Faneca and Marvel Smith, Big Ben gets all the protection he needs to make big plays while in the pocket. That line and a power running game with the likes of Jerome Bettis and Willie Parker made Roethlisberger the third highest rated passer in the NFL this year.
Yet, the most impressive thing about Roethlisberger could be his poise on the field. The NFL hasn't seen a young quarterback with this kind of field presence in quite some time. The guy simply does not get rattled on the field. Even when he gets sacked, he gets up and acts as if he was expecting it. He blames no one but himself when the teams fails, unlike Peyton Manning, who was very critical about his offensive line's inability to block the ferocious run defense of the Steelers.
Roethlisberger may not be everyone's favorite player, and he may not have Manning's numbers. But, with one more win on Feb. 5th, he will have a championship ring. That's something that everyone would love to have in the place of popularity and a hall of fame stat sheet. Just ask Dan Marino if he agrees.
Seth can be reached at millhoans1@nku.edu