Homecoming elections near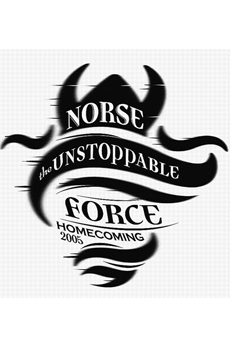 Northern Kentucky University students will vote for their peers Jan. 25 and 26 to determine this year's Homecoming court.
Fifty-two candidates will be narrowed down to four: king, queen, duke and duchess.
"Voting is similar to the SGA election," Gabe Cronon, Internal Public Relations Chair for the 2005 Homecoming Committee, said.
Students can go to www.elections.nku.edu to vote for the candidates. They can choose up to three students in each category.
Pictures and brief biographies of the candidates are on display in the main lobby of the University Center and are available on the Web at www.thenortherner.com.
According to Cronon, the competition this year isn't based on popularity.
"I think that these candidates, every one of them, are exceptional students on this campus," Cronon said. "To make it to the final contest, they not only had to meet academic standards, but they also had to go through a pretty rigorous interview process and write essays."
Cronon believes this Homecoming will be different from past years, beginning with the theme "Norse the Unstoppable Force."
"The Unstoppable Force is about everything that the university has become and is becoming," Cronon said. "It emphasizes the growth and exciting future of the university."
A new event has been added to the list of affairs occurring during Homecoming. This year, a celebration is scheduled for 9 p.m. at Jillian's in Covington Feb. 10 to announce the final king and queen candidates.
Students should plan to attend the game, the king and queen announcements, but also the duke and duchess announcement which will occur at the "Yell like Hell" pep-rally Feb. 9, in Regents Hall, Cronon said.
Events featured in last year's Homecoming are also scheduled, such as the freestyle battle and homegrown talent show.
Click each category below to see slide shows of candidates.