Bittersweet farewell to NKU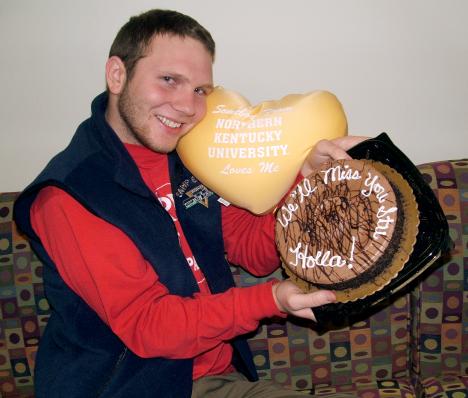 To paraphrase the Jigga man himself: "As fate would have it, Stu's status appears to be at an all-time high, perfect time to say goodbye."
After 11 roommates, three and a half years on campus, one semester in Scotland and one in a trailer in Burlington, I am saying goodbye to my home for the past four and a half years.
It's been quite a ride. I'm really going miss this place: from the late nights at The Northerner, late nights with my fraternity, living in Norse Hall, eating at Norse Commons, hiding from DPS, waking up five minutes before class and making it to Landrum just in time-it's been a blast.
As usual for The Northerner, it's 2:44 a.m. as I write this article. So allow me to be a little bit sentimental. This place wasn't just a school where I received a great education-I've grown up here.
Don't get me wrong; I can't wait for this semester to end, but I am sure I will feel pangs of regret when classes start, and I begin to mooch off my parents and look for a job.
As I was promised so long ago, as I sat as a trembling 17 year-old high school senior not sure if I wanted to go to NKU: my classes have been small, my professors have been awesome and NKU has felt like a home. It may not have started that way, as I wandered through the concrete jungle asking seniors for directions to the "Natural Science building," but as I sit here, I really don't want to leave. Thanks NKU, thanks Mary Cupito, Gayle Brown, Jodi Ferner, all my friends and family, The Northerner staff … It's now 3:01 a.m. and we've got to print this thing…
Peace, I'm out.
Editor's note: I speak for all of us here at The Northerner when I say that Stuart Mackenzie will be sorely missed. Stuart is the kind of person who brightens the room just by being in it. We wish him all the luck in the world–but he won't need it. Holla, Stu.