The Fix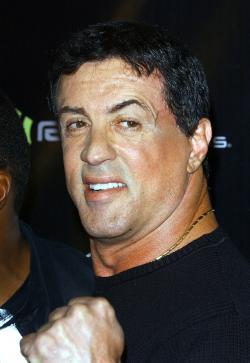 Oscar-award-winning actress Shirley MacLaine wasn't a fan of the '90s boy band N'SYNC, a fact People Magazine discovered when asking the actress about her experiences onset of her new movie "In Her Shoes" with fellow actress Cameron Diaz. "It was darling to see young love happening. It was interesting to see her jostling time between me and Jason." At this point, the interviewer probably asked something along the lines of, "Um…Don't you mean Justin?" MacLaine recovered easily though, responding, "Whatever! All I know is he's young, good looking and knows about wardrobe." Shirley knows where her priorities lie-young, handsome and well dressed!
Italian designer Garavani Valentino can apparently afford to lose a few customers. OK! Magazine reported that the designer, in an interview with a German newspaper, said the stars of today pale in comparison to stars from the Golden Age of Hollywood. "Today you see Julia Roberts and Cameron Diaz running around looking unkempt in jogging trousers. They look like bag ladies, like homeless people," Valentino said. "In the past, actresses had to commit in their contracts to appear in public like stars." And stars shouldn't eat, drink, or do anything that real human beings do, right?
Jennifer Lopez is keeping her options open. In a recent interview with Harper's Bazaar, the 35 year old said if she becomes unsatisfied with her looks as time passes, she may consider plastic surgery. "I don't do plastic surgery, but I don't want to judge because I don't know how I'll feel when I'm 40 or 50," Lopez said. "I know that getting older is tough. I think about getting older constantly." When your livelihood depends on your looks, the important things in life, like spiritual enlightenment, tend to get overlooked. Get ready to rumble – Sylvester Stallone style. The actor recently announced that he will direct and star in the sixth installment of the Rocky saga, OK! Magazine reported. Movie production for the new flick is slated to begin December. Stallone will resume his role of Rocky Balboa, who returns to the boxing world after retirement to challenge the current world champ. Quote of the Week:
"The great thing about England is that the media will give you a hard time…This story has forced Kate Moss to get help." -Elton John on the positive results of the British media's journalistic persistence.