Fresh Fusion offers students fun
Hang on for a minute...we're trying to find some more stories you might like.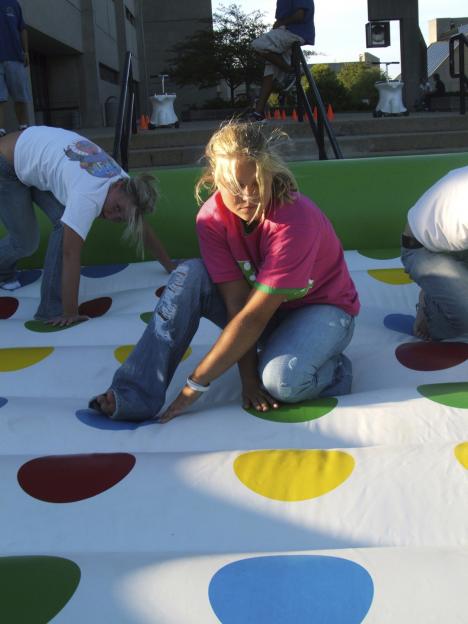 nicole jones
Northern Kentucky University freshmen gathered Aug. 24 en masse at Regents Hall and the University Center. They were attending Fresh Fusion, a staple event during Welcome Week, created by the New Student Orientation Committee. The "Fresh" fun started in Regents Hall at 4 p.m., where students saran-wrapped each other, competed in an obstacle course and drank a seven-day-old pizza, coke and ice cream concoction. It wasn't hazing, but rather a theme of Fresh Fusion called Northern Reality's "Fear Factor," hosted by NKU alumni Elizabeth Costello, who appeared on NBC's "Fear Factor." "I thought it was really fun for something I wasn't really expecting," freshman Jacquelyn Valentine said.