Visiting author advocates for the working poor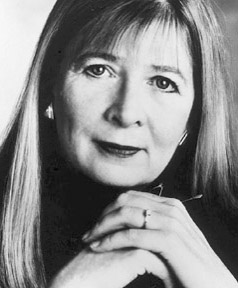 Contributed Media
Northern Kentucky University freshmen found an insightful perspective on the working poor in Barbara Ehrenreich's book, "Nickel and Dimed," and some of them will now get an opportunity to meet the author, who will visit campus Sept. 18 for a question and answer session.
The Book Connection Program assigned the 2001 New York Times bestseller to freshmen this year. The book offers the author's first-person account of trying to make a living on the minimum wage in different areas around the country.
In the book's introduction, Ehrenreich explains how her job as a journalist led to an assignment in which she reentered the job market in 1998. She set rules and limitations for herself, took various low-paying jobs and lived in cheap housing to learn how millions of people are surviving in America.
Director of First-Year Programs Vicki Stieha said that "Nickel and Dimed" was selected because many students can identify with the idea of trying to get by as a low-wage worker.
Freshmen were urged to read "Nickel and Dimed" for its insight into the working world, and because the book is also a "basis for the curriculum" for first-year students in such classes as College Writing and University 101, Stieha said.
It is required reading for many 100-level English classes.
The Book Connection also provided instructors with a list of several resources and prospective assignments to incorporate into their curriculum.
"There is a need for students to understand that they are part of an academic community, and one of the ways that community communicates is through text," Stieha said. "Reading the book is a shared experience between faculty and students."
Some faculty and students will get to share another experience by attending the "Conversation with Barbara Ehrenreich" in Greaves Hall Thursday at 3 p.m. and 7 p.m.
Twenty winners of the "Lunch with Barbara Ehrenreich" contest will also be recognized at the presentation, and Ehrenreich will hold book signings immediately after each presentation at 4:15 and 8:15 p.m.
At press time, all tickets had been reserved for both presentations. Because of an overwhelming request for tickets, instructors were advised to have students put on a waiting list.
However, Stieha said, "the Book Connection is about the book, not the personality," so students should not become too discouraged if they are unable to attend.