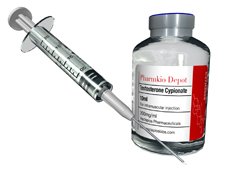 KRT Campus
It is a growing problem that has had a lot of attention in the news lately, and now steroid testing could make its way to the high school ranks.
With many professional athletes such as Barry Bonds and Sammy Sosa being accused of taking the illegal substances, many state lawmakers are now proposing the idea of testing high school athletes in an attempt to stop the problem before it ever starts.
In a 2003 survey of athletic directors by the National Federation of State High School Associations, it was discovered that less than 4 percent of the nation's high schools enforce steroid testing. Florida State Rep. Marcelo Llorente proposed a bill that would create a national steroid testing program for high school athletes. Llorente's bill, as well as a similar one proposal by the Senate, would create a groundbreaking program that would test high school athletes in a specific sport decided on by that school's athletic program. The bill would also require high schools to enforce anti-steroid policies. The proposed bill, if passed, would go into affect in the 2006-07 school year.
Llorente's proposed bill is getting support from lawmakers in Minnesota, Michigan and Texas. Texas is also considering doing steroid testing during playoff competition as well as regular season play. Harsh punishments are also now being handed down to those who supply athletes with performance enhancing drugs. In Minnesota, anyone caught supplying an athlete with steroids could face up to 20 years in prison and be fined up to $250,000.
The negative effects of steroids have been well documented in the past. Steroid use has been known to stunt growth in teenagers, cause severe acne, and possibly lead to heart problems and cancer. Just this past October, former National League MVP Ken Caminiti died from a heart attack that was linked to his past steroid use, a glaring example of athletes who play with fire and get burned.
Adopting strong penalties and enforcing strict steroid policies are steps in the right direction in trying to deal with this growing problem. Setting examples at the high school level and educating young athletes about the dangers of steroids is going to be an important battle in many years to come.