Perry's team sweeps race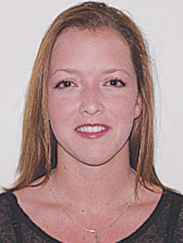 In an unprecedented Student Government Association election, Jen Perry and Sheena Dunn won the presidential and executive vice presidential races through a write-in campaign.
Perry and Dunn, who were originally running unopposed, were removed from the ballot three days before the election, after the election commission determined their packet was incomplete.
Perry encountered some competition at the last minute, when Sen. James Pollitt started a write-in campaign the day of the election.
"I knew that (Pollitt) was a very respected person and that he would be a competitive opponent," said Perry, who currently serves as the vice president of public relations. "He gave us a run for our money."
520 students, less than four percent of the student body, cast votes in this year's spring election, compared to the 1,579 students who voted in the 2004 spring election.
SGA President Andy Hixson said the drastic decrease in voter turnout was largely due to less controversy in this year's election.
Current Vice President of Student Involvement Jesiah Brock and Sens. Camille Perry and Branden Kiely, all members of Perry's slate, won the other three executive board positions.
"That's very impressive," Perry said. "We'll be a united force."
Dunn said she is excited about her victory and upcoming term with Perry.
"We're going to make Student Government a part of every student's life again instead of just being a joke," Dunn said.