Coffee generates buzz among caffeine-loving students
Amy Ehrnreiter
April 12, 2005
Filed under News
Hang on for a minute...we're trying to find some more stories you might like.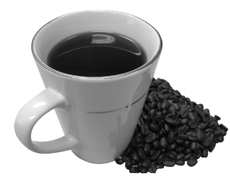 Whether it's referred to as java, mud or perk, coffee contains the ingredient college students want: caffeine.
Coffee is used as a late-night study tool, a mid-day pick-up and a way to wake up in the morning.
"It gives you a jump-start," sophomore Lauren Petrizilka said.
Students drink coffee in the morning as a way to begin their day. Beverly South, an employee of the Ritazza coffee stand located in the Steely Library, said mornings are the most popular time for students to order their coffee. The three most popular orders are chocolate mocha, vanilla caramel latte and regular caf