Man accused of plotting to assassinate Bush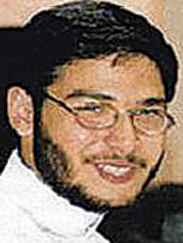 KRT Campus
WASHINGTON – A former high school valedictorian in suburban Virginia was accused Feb. 22 of plotting to assassinate President Bush and trying to set up an al-Qaida terrorist cell in the United States.
Ahmed Omar Abu Ali, 23, made a brief appearance in federal court in Alexandria, Va., and his lawyer, Edward MacMahon, said after the hearing that he would plead not guilty. Abu Ali was transferred to the United States early this week from Saudi Arabia, where he'd been held without charges since June 2003.
Abu Ali, through his lawyer, said he'd been tortured during his 20 months in Saudi Arabia and offered to show U.S. Magistrate Liam O'Grady wounds on his back from whippings.
O'Grady said he might be able to do that at a hearing Feb. 24.
"I can assure you, you will not suffer any torture or humiliation while in the marshals' custody," O'Grady said.
Saudi and U.S. officials denied the torture allegations.
A 16-page indictment of Abu Ali charged that during 2002 and 2003, while a university student in Saudi Arabia, he discussed with unidentified al-Qaida operatives plans to kill Bush and "conduct a terrorist operation in the United States."
Abu Ali and the others discussed two scenarios: "to get close enough to the president to shoot him on the street" or an attack "in which Abu Ali would detonate a car bomb," the indictment said.
Justice Department and Secret Service officials wouldn't say if any progress was made in the alleged plot. The plot was cited as an element in one of the six counts against Abu Ali, but he wasn't specifically charged with attempting to assassinate Bush, said Bryan Sierra, a Justice Department spokesman.
"He was transferred after Saudi officials informed us they would not be charging him," Sierra said. "We have seen no evidence that he was tortured or mistreated."
U.S. officials said the Abu Ali case showed al-Qaida's continuing drive to strike the United States. The indictment said Abu Ali, who's a U.S. citizen, intended to become a key planner much like Khalid Shaikh Mohammed, the mastermind of the Sept. 11, 2001, attacks.
"After the devastating terrorist attack and murders of September 11, the defendant turned his back on America and joined the cause of al-Qaida," U.S. Attorney Paul McNulty said. "He now stands charged with some of the most serious offenses our nation can bring."
The U.S. government also was under pressure to bring Abu Ali back to the United States. Last year, his family filed a suit in federal court seeking his return.
Justice Department lawyers argued in December that Abu Ali should have no access to U.S. courts and that the suit should be dismissed. But U.S. District Judge John Bates said there was circumstantial evidence that the United States orchestrated his capture and that Abu Ali "has been tortured with the knowledge of the United States."
A spokesman for the Saudi Embassy, Nail al Jubeir, called the torture allegation "baseless."
Al Jubeir didn't say why Abu Ali wasn't charged in Saudi Arabia or why he was returned to the United States.
"He was a really great kid, moderate in his views and not an extremist," said Mahdi Bray, the executive director of the Muslim American Society.
Bray said he got to know Abu Ali at the mosque at the Dar Al Hijrah Islamic Center in Falls Church. He said Abu Ali was a valedictorian at the Islamic Saudi Academy, a bilingual school in Alexandria.
Abu Ali also was charged with receiving training in weapons and document forgery.
He was arrested in 2003 with about 18 other men one month after al-Qaida attacked residential compounds in Riyadh, Saudi Arabia, killing 25 people.
If convicted on all counts, Abu Ali could face a maximum of 80 years in prison.