Inexpensive options can improve Valentine's Day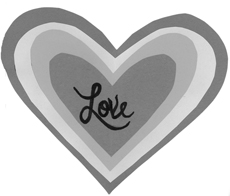 Whether you've been in a relationship for a long time or are just getting into a relationship, Valentine's Day shouldn't be a money crunch – especially for college students.
If you plan a date for the evening, many inexpensive options are ideal for Valentine's Day or any other special occasion.
Go out for dinner – An elegant place for dinner is always a nice move for Valentine's Day. A restaurant that requires reservations, or a picnic dinner (indoor or outdoor) can make an evening special. Restaurants and theaters in the area run specials for the holiday.
Star gazing – The good thing about this date is that it is free. You can sit in your vehicle or brave the weather and sit outside. Bring hot coco and marshmallows if you plan on staying for a while Ice skating – This gives you time to depend on one other – by not letting the other person fall.
Rent a room – Staying someplace where you don't have to worry about cleaning up a mess the next day can make for a stress-free fun night-some places even offer romantic packages.
Go dancing – Dance the night away. Go to a club or a bar with a dance floor, dance close and put on the best moves. Go ahead, get down tonight.
Go to the theatre and see a play – An excellent play is always the right move for Valentine's Day. This will also give you a chance to dress up for the occasion.
Bowling – This is the place to meet, even if you're just friends, to have fun and laugh all night.
Sporting events – A sporting event is a nice way to be competitive and to root for a favorite team.
Along with a date, gifts are common on Valentine's Day. Rather than spending a lot of money, try making a homemade gift, which are often appreciated more than an expensive one. Some ideas are listed below:
Cook dinner for your date. Make a gift or card for your sweetheart.
Instead of the original chocolates on Valentine's Day, go for his/her favorite candy.
Bouquets of flowers are always the right trick, but instead spice things up with a single flower and a kiss.
Massages make good gifts and give you a chance to explore parts of each other's body.
Make a coupon book. For example, one coupon could be for a free deed of his/her choosing.
Write or select a serenade or a poem to read to your special someone on Valentine's Day. Even if you are currently single, these ideas would be applicable for any occasion.