Graphic novel short, sweet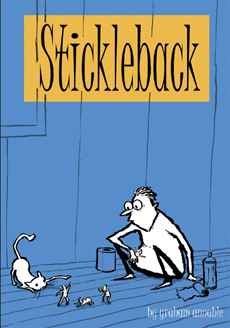 Graham Annable
"Stickleback", the latest graphic novel from award-winning creator Graham Annable, peers into the life of an obsessive artist, George.
It's a day-in-the-life-of tale that shows the hardships the lonely character must face including living with his destructive cat.
A disgruntled George joins his friend Yanni in a local restaurant. George consoles Yanni, who is dealing with a peculiar ailment.
While at the restaurant, George deals with some peeping toms in a hilarious, if not a big disgusting, manner.
The angry intruders trap George in the bathroom, and when he finally escapes, he injures his friend who needs to be rushed to the hospital.
More worried about his artwork than his friend, George rushes home to complete what he believes will be a masterpiece.
"Stickleback" is a quick read at 48 pages, but enjoyable nonetheless. It takes a look into the mind of an artist and how he deals with life, friendships and his passion.