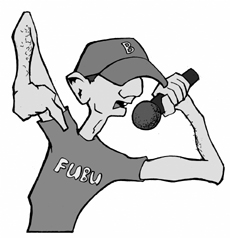 Mike Maydak
Do you think you can bust a fresh rhyme?
If so you can win $100.
Student Life and the Activities Programming Board will host a freestyle battle Nov. 9 at 8 p.m. in the UC game room, which carries a $100 prize for the winner.
Sheena Dunn, the director of music for APB, began organizing freestyle battles on campus last year. The upcoming battle will be the second of the semester. Dunn said she plans on having two more events this year.
Dunn said she wants the participants to be able to perform in front of a crowd and to possibly gain a following.
"I came up with the idea to get students and the community involved," Dunn said. "There are a lot of talented people that freestyle."
Dunn said some people go into the freestyle battles not knowing what to expect and may get offended by some of the language, which Dunn said was a main concern of Student Life.
However, Dunn said it wouldn't be fair to censor the language because the participants wouldn't be able to perform the same way they would elsewhere.
Registration begins Wednesday, Nov. 3. Registration forms are located in the office of Student Life on the first floor of the UC. Forms need to be returned Monday, Nov. 8.
You only get one shot, do not miss your chance to blow. This opportunity comes once in a lifetime, yo.