Students find a labor of love at Shadowbox
Amy Ehrnreiter
October 26, 2004
Filed under News
Hang on for a minute...we're trying to find some more stories you might like.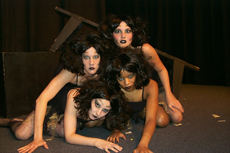 Shadowbox Cabaret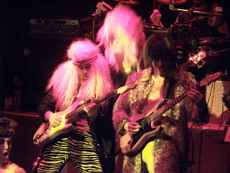 Most people would lose their job if they screamed, cussed and acted crazy at their workplace.
That is unless you work at Shadowbox Cabaret.
Aleta Shaffner, Keith Gibson and Rich Shivener are three students who enjoy the freedom of working at such an effervescent workplace.
The performances at Shadowbox Cabaret include sketch comedy, dancing, musical performances and monologues. The humor ranges from silly and cute to risqu